Ms. Chen Yanbing: 陈燕冰-城浩科技
"2013年12月份,我们就加入了事易好北京中心。一直以来,非常感谢销售团队给出的灵活的租赁方式,也非常感谢前台秘书提供的贴心服务。希望我们能够跟事易好一起成长,加油!"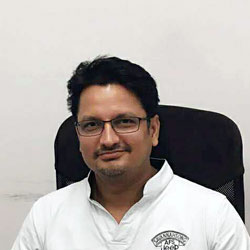 Mr. Ravi Ranjan – Union Bank of India

"We have moved our office to CEO Suite (Beijing) in the year of 2009. Since then we are your client taking benefits of your excellent services.
I feel we have got an excellent work place to work in
.
All of CEO suite staff is excellent, understanding and cooperative."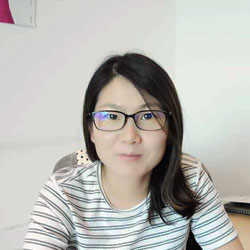 Ms. Sunny Zhao – Okaidi
"We have joined several months in CEO SUITE business center, totally feel is very prefect for us.
For receptionist service is very initiative and professional, for example could help to deal with express documents on time, if have IT damages which could be maintained in timely so on….
For Environment is so comfortable and freedom, I think we are energetic working in stay here.
Final thanks for your good service and supporting stronger"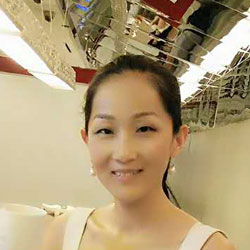 Ms. Bai Lu – Class Action Refund
"It has been a very pleasant experience staying with CEO Suite for the past 8 years, all the staff here have offered their best professional service. I feel most comfortable working in the office and the whole team has been nicely coorperative. I find the following poins the most outstanding in terms of CEO Suite's service:
Always clean and tidy work environment.
Prompt action upon any work-related request, such as IT problem.
Annual work party to bring clients closer.

PTS Consulting (Singapore) Pte Ltd: Jonathan Senycia – Managing Director
"We all at PTS Consulting thank CEO SUITE for providing a quality service over the years that we have resided at Singapore Land Tower. As with all expanding companies it is time that we now 'fly the nest' and take up our own office space going forward. It goes without saying that if we get any referrals for managed office space that CEO are top of the list! And hope that you will keep us in mind if any of your clients ask for a 'one stop shop' to take on their own facilities as we have. We will have an official opening party at the end of this month and hope you can join us."

Amerada Hess – Paul Ebdale, Vice President
"CEO SUITE is the smoothest entry into corporate Indonesia you could ever hope for."

Lee Hecht Harrison – Tim Davis, Senior Vice President
"I just want to express to you my respect and appreciation for CEO SUITE Singapore.The management and the entire staff have exceeded my requests and expectations for providing professional service to our team here. They have been gracious, courteous, very responsive and attentive to all of our variety of daily needs. Also, the work done to create the career center has gone splendidly and I'm very proud to show our customer, HP/Compaq what we will be able to provide to them. Again, congratulations and thank you on behalf of all our Lee Hecht Harrison staff. We are happy we chose CEO SUITE!"

Mr. Joseph Ranieri
"Our business is a new and rapidly expanding Merchant and Investment Banking business, where flexibility, a professional image and impression maintained are appropriate in this phase of the business development. We are very satisfied with our decision to 'partner' with CEO SUITE as they continuously and tirelessly support us in many ways. CEO SUITE has maintained a stable core staffing group who are well trained and conscientious in their jobs. In fact, I have never felt that they were selling anything to me – but simply being a solution provider and partner to my companies' needs. This friendly professional style allows the CEO SUITE solution to stand out from the rest that I have seen or experienced. All in all we have found all of the basic services to be beyond our expectation."

Drake International – Ron Longstaff
"In my role managing Overseas Recruitment for Drake International, I travel quite extensively, often to review projects in countries where we have no base, so my experience with serviced offices is reasonably extensive.
On a recent trip to Manila I needed office space whilst our permanent set-up was being completed.
Arriving at their centrally located offices with easy parking, the "check in" procedures were rapid and efficient and I was at my desk and working within 15 minutes, in an office with superb natural light, a stunning view of the city, which was also well appointed and provided an ideal working environment. As I use VOIP technology the slick hi-speed internet connection was appreciated; also the fact that unlike some in the "service" office industry CEO SUITE don't object to this!
I had virtually back to back meetings all day; many of my visitors commented on the quality of the offices and also the friendly and efficient Reception staff.
I would whole heartedly recommend CEO SUITE to any business traveler or new arrival in Manila on a "set up" mission. It is exceptionally well managed by industry professionals, has great facilities and enables you to quickly get on with your work with minimum procedural hassles – others in this business take note! With business in the Philippines now on a definite upswing this is a welcome and needed addition to the business services sector.
Oh – and by the way – when it all does get too much, they have a wonderful, relaxing lounge area where you can take a coffee, look out over the city, and admire Manila Bay in the distance. Thanks CEO SUITE – this visit was a real pleasure!"

Jawasoft – Ewan Macpeace
I must tell you that to make a thorough evaluation I also viewed many other serviced offices and there was really no comparison. Entering one, it felt like walking into a 1970's Holiday Inn (and not the nice kind you have in China) – the furniture was shabby and cheap, the style dated, the walls scuffed and yet amazingly their prices were higher (not just the rent, but small things like photocopies and internet). We have also looked at some conventional office leases but concluded that there are too many complications for a new company. We have decided that we are better off in a serviced office, and that of all the serviced offices none can match yours for style, service or value for money.